REAL Blog by Dave Stockbridge
16 March 2018 Blog
BE PREPARED!! Be VERY prepared...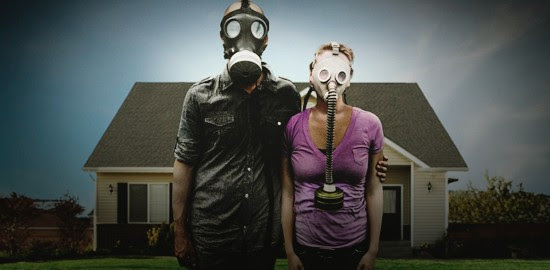 We have all heard of 'Preppers'. These are the people (usually from regional U.S.) who create underground survival bunkers so they and their family can survive whatever catastrophic event, war or Zombie Apocalypse that may arise.

I WANT YOU TO BE A REAL ESTATE PREPPER!!!

The theme of last Thursday's Live stream event we broadcast on Facebook was PREPARATION!

PREPARE your finance BEFORE you buy!

PREPARE your negotiation strategy with a trusted ally in real estate.

PREPARE by speaking to a Surveyor BEFORE you buy to ensure the property has the sub dividable potential you hope for.

PREPARE by chatting with your conveyancer to make sure what you are buying is what you think it is.

At our first PROPERTY & INVESTMENT 'Meet Up' at Fluid Solar House we enjoyed the company of a dozen people in the studio and hundreds on the Live Stream throughout the 2 hour event.

The quality questions being asked and excellent advice coming from our guests created a wonderful exchange of ideas that I have no doubt will serve all those watching for many years to come.

SO, WHAT ARE MY KEY TAKE AWAYS from the event??

BE PREPARED!!

Many costly mistakes are made by simply not under taking enough homework.

So, WHY DO PEOPLE FALL into this trap??

Usually because they don't know what they don't know and they don't KNOW who to TURN TO
to find out!

That is why I have created these information sessions so YOU HAVE A SAFE PLACE TO ASK QUESTIONS with people in the same situation or who have recently gone through what you are seeking to embark upon without looking or feeling silly.

We don't know what we don't know so it's a great strategy to align yourself with likeminded people that can shine a light on the path you are about to go down, share their experiences with you and help save you from making mistakes, to help you make tens of thousands MORE out of your next real estate transaction.

YOU DO NOT HAVE TO WAIT for the next 'Meet Up' to get that information as I am developing a 'MasterMind' group with these very same people and others to help YOU achieve what it is
YOU WANT out of the property!

BE A PREPPER!

GET ALIGNED WITH THOSE IN THE KNOW and BE READY TO MAKE BETTER DECISION in the future!

FINALLY,

Episode 12 of my PODCAST is on iTunes Dave Stockbridge REAL ESTATE EXPERIENCE is out there so please subscribe.
If you have not already liked my Facebook Page then NOW is the TIME as it is the home of the BEST FREE information in local real estate!